Back to CESC
Matthew H. Brown
Principal
Harcourt Brown & Carey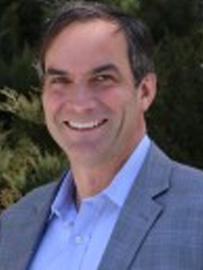 Matthew Brown has worked in the energy finance and policy field for more than 20 years, beginning his work with the accounting and consulting firm of KPMG in its New York City office. He subsequently worked with an environmental, energy and finance consulting firm conducting research on viability of clean coal companies in the late 1980s. He went on to work with the City of New York where he was in charge of establishing public-private partnerships for the financing of natural gas fueling stations, among other related activities. In 1994, he moved to Denver, Colorado where he headed the National Conference of State Legislatures energy program for 11 years. In this role, he directed a program that provided non-partisan advice on a wide variety of state clean energy policies, including renewable energy standards, tax policy and establishment of public benefit funds, among numerous other roles. During this time, he testified in more than 35 state legislatures as well as in front of the Federal Energy Regulatory Commission. In 2005, Brown moved to Paris, France to begin consulting work with the International Energy Agency, focusing in particular on renewable energy and energy efficiency. Upon his return to Colorado, Brown built on his background in a combination of clean energy policy and finance to develop an extensive practice that involves assisting state governments, utilities, lenders, the U.S. Department of Energy, national associations and others in the area of clean energy finance.
At Harcourt Brown & Carey (HB&C), Brown has led HB&C's engagement with the four California investor-owned utilities to develop and implement energy efficiency financing programs as well as a similar engagement to develop a third-party financing program with utility bill collections in for the Hawaii Public Utilities Commission. Additionally, he leads the firm's engagement with Xcel Energy advising on financing. Brown has worked extensively with a number of financial institutions to advise on deployment of capital through loans and leases for clean energy in the western United States as well as nationally. Finally, Brown possesses unique expertise in advising governments that are looking to support financing program development. He has developed multiple public-private partnerships between state governments and private capital providers and lenders.
Brown graduated from Brown University in 1986 with a BA and continued on to New York University, where he received an MBA.