Empowering People Initiative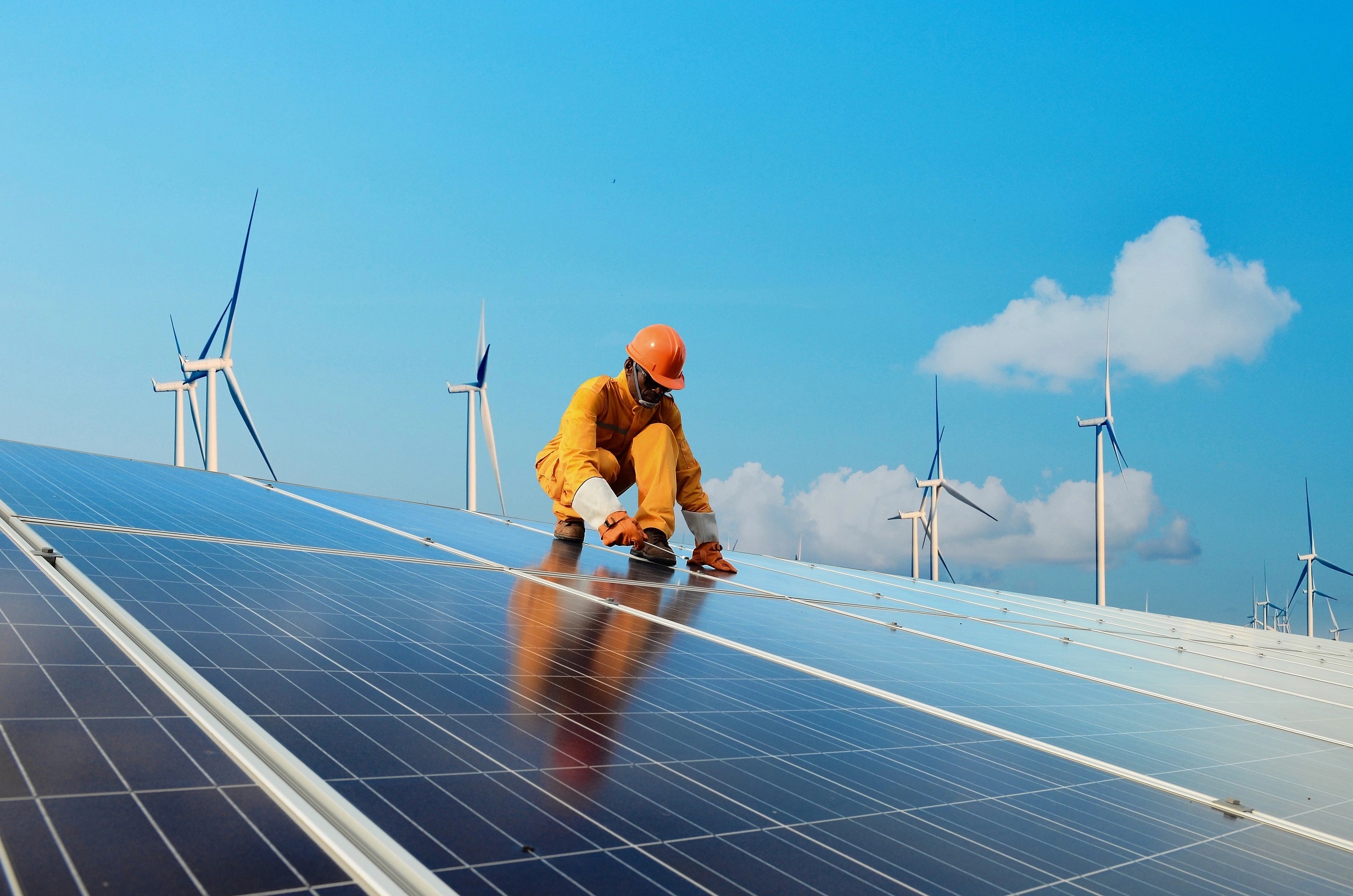 GOAL
This initiative seeks to:
Share lessons on needed and successful policies that support just clean energy transitions;
Highlight different policy mixes to support workers and communities with models that meet the unique needs and circumstances of different member countries, industrial sectors and stakeholder communities;
Advocate for diversity and inclusiveness in HR policies, working conditions and corporate governance; address the needs of youth, gender equality, including pay equity, retention of diverse staff, the promotion of inclusive culture, among other measures that would serve to marshal and develop all available talent to strengthen the global energy sector.
OVERVIEW

This Initiative seeks to convene a dialogue that expands the conversation taking place within existing CEM initiatives and to develop solutions relevant to those initiatives' goals. It will do so by bringing together the right people and partners to share best practices between CEM members, companies and partner organizations. This includes providing a platform for underrepresented and marginalized voices – to bring forward novel approaches and diverse perspectives needed to move the needle on achieving a just and equitable transition for a clean energy future. This year, the Empowering People Initiative is hosting a series of Solutions Summits to create collaborations related to clean energy
workforce preparation via its Integrated Policymaking and Empowering Communications for the Clean Energy Economy and Workforce (IPEC) Project. The Empowering People Initiative will work with existing CEM initiatives in a collaborative spirit – acting as a horizontal initiative. It will build on and complement existing CEM work streams that already promote equity and inclusivity, such as the Equality in Energy Transitions Initiative and the Equal by 30 Campaign, while leveraging other technology-oriented CEM initiatives that could benefit from exploring skills, workforce, and inclusivity issues.
---
ACTIVITIES & EVENTS
▪️ IPEC CONVENINGS (March to July 2023)
Empowering People Initiative is hosting a series of four virtual convenings under the newly launched project entitled Integrated Policymaking and Empowering Communications for the Clean Energy Economy and Workforce (IPEC). The effort will make it easier for governments to develop more holistic and integrated workforce and green economy policies and programs, and overcome fragmented approaches to workforce formation between the relevant ministries. Participants from national governmental offices for energy, education, employment and labor, industry, economic development, and social affairs and well-being are invited. The project is open to all countries. Contact GreenJobsCollab@gmail.com to receive information about the convenings.
▪️ CEM14 SIDE EVENT (July 2023)
Learn more about the Empowering People Initiative at our upcoming side event at CEM14 in Goa, India.
▪️ CEM PREPATORY MEETING IN RIO DE JANEIRO – SIDE EVENTS (March 2023)
EPI hosted two incredibly successful side events during the 2023 CEM Senior Officials' Meeting & MI Annual Gathering from 20-23 March 2023.
EPI: Policy Experiences on Sustainable Lifestyles for a Just Transition
EPI: Jobs and Skills for an Inclusive Clean Energy Transition
▪️ EPI/CESC WEBINAR (December 2022)
EPI collaborated with the Clean Energy Solutions Center (CESC) on a webinar that brought together industry and workforce stakeholders, clean energy ministries, youth, and communities to discuss opportunities, challenges, and key solutions and resources to prepare a workforce for clean energy transitions.
▪️ REPORT ON SKILLS IN CLEAN ENERGY TRANSITIONS (September 2022)
EPI and IEA launched a groundbreaking report featuring a series of international case studies that showcase the critical role of skill development for successful clean energy transition. A cross-section of prominent partners – including the governments of the United States, the European Commission, Canada, Spain, Chile, the International Labor Organization, World Bank and IRENA – contributed to this global effort.
▪️ EPI LAUNCH (June 2021)
---
---
ADDITIONAL RESOURCES
---
---
JOIN US
All active CEM members are invited to contribute to the Empowering People Initiative. Please email secretariat@cemsecretariat.org with your interest and an EPI representative will contact you with information on getting involved.
---