CCUS Policy Framework and Deployment Mechanism in India
15 December 2022
Virtual
CEM workstream event, Webinar
Deploying carbon capture technologies will be vital for India's future decarbonisation. On 23 November, NITI Aayog, a key government planning organisation unveiled a landmark report on CCUS policy framework and deployment in India. The study was perfomed by Dastur, an engineering and business consultancy, on behalf of NITI Aayog. The report looks at the potential opportunities to deploy large-scale carbon capture in India, and importantly also lays out a number of deployment policy options.

At this webinar, Mr. Atanu Mukherjee, CEO of Dastur, will present the study and provide insights into the opportunities and next steps in setting deployment policy for CCUS in India.

Please join this webinar to learn more!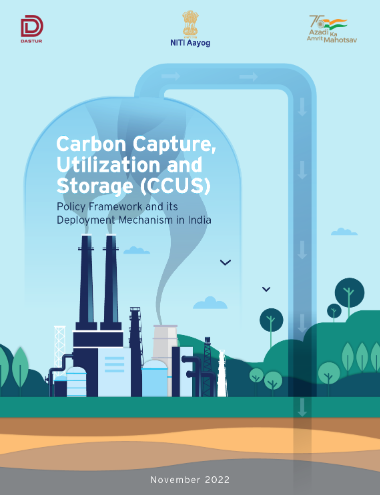 ---