Back to CESC
Modernization of the Energy Charter Treaty (ECT)
12 February 2020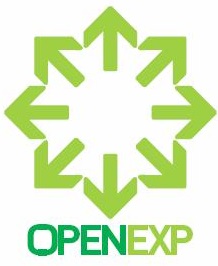 The Clean Energy Solutions Center, in partnership with OpenExp, hosted this webinar to launch the report, Modernisation of the Energy Charter Treaty (ECT): A Global Tragedy at a High Cost for Taxpayers. A presentation by Yamina Saheb highlighted the main findings of the report and provided the audience timely analysis of the ECT modernization process before the first negotiation round planned for April 2020.
The presentation was followed by a panel discussion and an interactive question and answer session with the audience.
Panelists
Yamina Saheb, OpenExp, Senior Climate and Energy Policy Analysit
Anna Cavazzini, European Parliament, Member of the Committee on International Trade
Silvia Baule, European Commission, Deputy Head of Investment Unit at DG Trade
Chiara Galiffa, European Commission, Expert on Legal Affairs and Dispute Settlement at DG Trade
Marcel Alers, United Nations Development Program, Head of Energy Department
Amandine Van Den Berghe, Client Earth, Lawyer on Trade and Environment
Moderator: Rod Janssen, Energy in Demand
About the Energy Charter Treaty
The Energy Charter Treaty (ECT) is a multilateral agreement which grants binding protection for foreign investment in energy supply (coal, oil, gas, nuclear and electricity). Under the ECT regime, provisions on Investor-State-Dispute-Settlement (ISDS) allow foreign investors (companies, holdings, financial institutions and individuals) to allege treaty violations by suing states through ad hoc arbitration tribunals composed of private lawyers. More information on the ECT is available here.
Sponsors
The Clean Energy Solutions Center helps governments, advisors and analysts create policies and programs that advance the deployment of clean energy technologies. The Solutions Center is an initiative of the Clean Energy Ministerial (CEM), a global forum to share best practices and promote policies and programs that encourage and facilitate the transition to a global clean energy economy.
OpenExp is a global network of independent experts that develops with and for policymakers, business leaders, civil society and the scientific community, solutions aiming at the implementation of the sustainable development goals.