Back to CESC
Chile: Catalyzing Finance in through Effective Design of Financial Incentives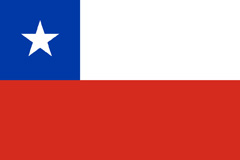 To address key finance barriers to renewable energy and energy efficiency deployment in Chile, the Chilean Economic Development Agency (CORFO) implemented a concessional loan program to support commercial banks in providing low interest loans for renewable energy and energy efficiency technologies. The program was successful in catalyzing finance, with one third of Chilean banks now engaged in the provision of affordable financing for renewable energy and energy efficiency technologies and projects. A number of key enabling practices were instrumental to the program's success:
The program was designed with a long term timeframe to support market development and engagement of key financial actors.
CORFO and other partners strengthened the capacity of financial institutions and project developers to ensure effective implementation of the program.
Permitting processes associated with renewable energy were streamlined.
Broader community outreach and engagement built awareness of the program.
Building on this successful program and to further support finance mobilization in Chile, the Solutions Center supported the government of Chile in assessing the viability of publicly backed guarantees to manage commercial risk for renewable energy projects in an unregulated environment. Additionally, the Solutions Center provided best practices on engaging venture capitalists to finance renewable energy research and development projects.
Source: UNFCCC 2015